Product Description
Razor Barbed Wire

Razor barbed wire fencing is usually made of galvanized steel blade or stainless steel blade. Twopieces of stainless steel razor wire or zinccoated razor wire can be bounded together by clips to make it stronger.The spiral intersecting

barbed wire presents an intersecting shape after opening with beautiful outlook and practical property

1.Material of razor barbed wire :
a.Core wire material: galvanized wire and stainless steel wire.
b.Blade material: galvanized sheet and stainless steel sheet.

2. Specification:
1> Razor thickness:0.5mm,0.6mm
2> Wire diameter:2.2mm,2.5mm,3.0mm
3> Razor width : 15 mm
4> Razor length: 22 mm
5> barb spacing: 26mm 450mm,500mm,600mm,730mm,900mm,1meter, or as customers' specific request.
6> Number of loops: 33--102
7> Standard spreading length per roll: 8m --16m
8> Razor barbed type : cross type
9> Packing : compression rolls,water-proof paper inside, woven bag outside or in carton

10> Surface treatment: Galvanized or PVC coated

11> Features: razor barbed wire is also named Tape Wire, Razor Tape Wire, Barbed Tape or Barbed Tape Wire. It can be installed to achieve the result of frightening and stopping to the aggressive perimeter intruders, with piecing and cutting razor blades mounted at the top of the wall, also the special designs making climbing and touching extremely difficult. The wire an d strip are galvanized to prevent corrosion.
12> Application:
Razor barbed wire is widely used by in military field, prisons, detention houses, government buildings and other national security facilities; it is also used as fence for cottage and society fence, and other private buildings

Sample name (general name alias)
Razor wire
Size
BTO-10,BTO-12, BTO-18 ,BTO-22 ,BTO-28 ,BTO-30, CBT-60 ,CBT-65
Attribute (more critical attribute)
BTO10.12.18,22,28,30 CBT60,65
production methods
Wire diameter:1.6mm-3.2mm
Material:Steel Wire
Surface Treatment:Galvanized
Cover length:8m-15m/coil
General purpose
Protection for Industry,Residential,Prison,military
Detailed introduction
Razor razor wire is a kind of modern security fencing materials fabricated with razor-sharp steel blade and high-tensile wire. It can be installed to achieve the result of frightening and stopping to the aggressive perimeter intruders, with piecing and cutting razor blades mounted at the top of the wall, also the special designs making climbing and touching extremely difficult. The wire and strip are galvanized or PVC coated to prevent corrosion.
Features:
1. Razor barbed is a kind of modern security fencing materials fabricated with razor-sharp steel blade and high-tensile wire.
2. Visual and psychological deterrent.
3. Resistance to corrosion.
4. Low price and easy to install.
5. It can be installed to achieve the result of frightening and stopping to the aggressive perimeter intruders, with piecing and cutting razor blades mounted at the top of the wall, its special designs making climbing and touchin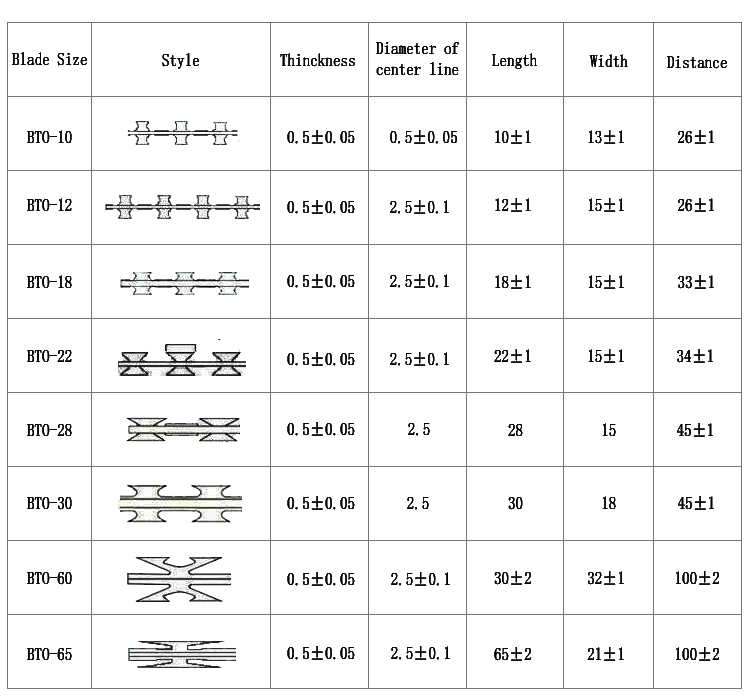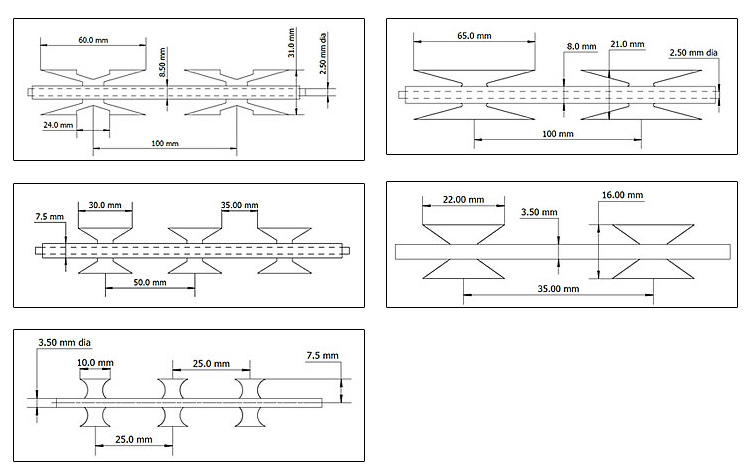 1. Q: Are you a factory or trading company?
A: We are a factory.
2. Q: What certificate do you have?
A: We have ISO and CE certificate.
3. Q: How does your factory do regarding quality control?
A: We have a special QC department in charge of products' quality.
4. Q: How long is the warranty period?
A: All of our products have one year warranty.
5. Q: What's the main market of your company?
A: We have customers all over the world.
6. Q: How much production capacity of your company one year?
A: This depends on your needs.
7. Q: Where is your factory located? How can we visit there?
A: Our factory is located in Anping county,Hengshui City, Hebei, China,
Near Shijiazhuang Airport and Beijing Airport. We offer transportation service.
http://wiremeshbocn.bossgoo.com/chain-link-fence/pvc-coated-chain-link-fence-57530687.html
3D fence
http://wiremeshbocn.bossgoo.com/bending-fence/welded-wire-mesh-fence-panels-57530316.html

358 anti-crawl
http://wiremeshbocn.bossgoo.com/358-fence/high-security-358-anti-climb-fence-57533401.html
Double wire mesh fence
http://wiremeshbocn.bossgoo.com/double-wire-fence/double-wire-mesh-fence-57533444.html
common nails
https://wiremeshbocn.bossgoo.com/common-nails/product-57749083.html
steel nails
https://wiremeshbocn.bossgoo.com/steel-nails/product-57597179.html