Product Description
358 security fence is also called anti climb fence which is the ultimate heavy duty welded mesh panel providing the highest degree of security with excellent see through visibility. 358 security fence has toe and finger proof profile. With spacing specification of 75mm x 12.5mm, it is impossible for fingers and toes to go through. Our 358 security fence is perfect as a guarded fence system because of its exclusive thickness, anti-cutting materials and its framework is very strong resistant. With our excellent anti-climb fence supply, clients can enjoy the greatest relaxation and secured protection from inside of your own.
Specification of 358 Security Fence
Mesh Opening
Wire Diameter
Panel Height
Panel Width
Post Type
12.7x76.2mm
(0.5'' x 3'')
3/3.5/4mm
1.2-6m
2.0-3.1m
Square Post(SHS)
60x60x2.0/2.5/3.0mm
80x80x2.0/2.5/3.0mm
Rectangular Post(RHS)
40x60x2.0/2.5/3.0mm
40x80x2.0/2.5/3.0mm
60x80x2.0/2.5/3.0mm
80x100x2.0/2.5/3.0mm
Surface treatment:hot dipped galvanized, galvanized +powder coated, galvanized +PVC coating.
Color:RAL 6005 green, RAL 7016 gray, All RAL color can be customized.
Note:The fence can be customized according to your required if above specification is not satisfied with you.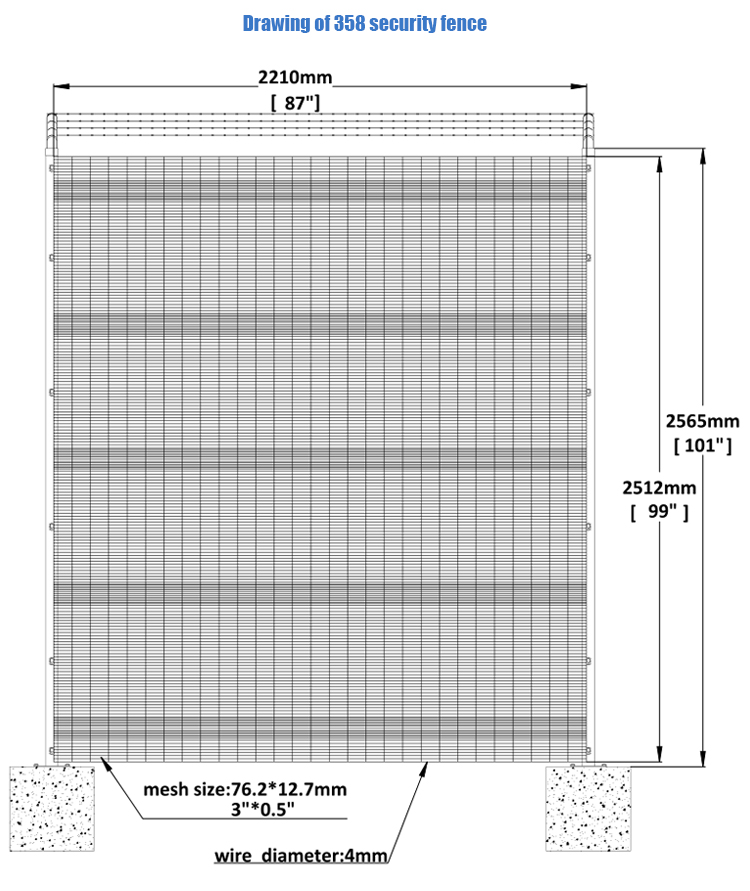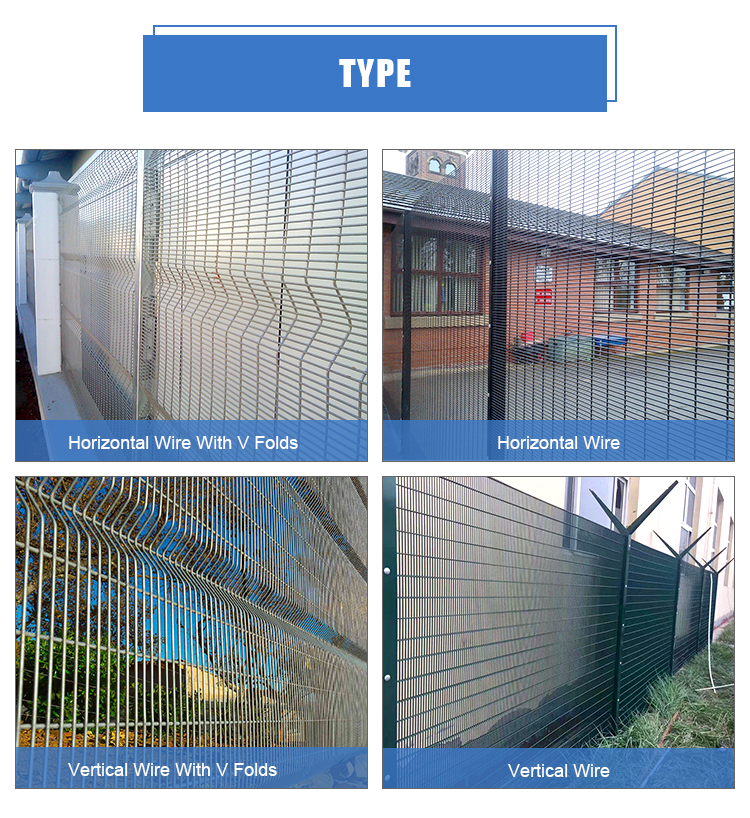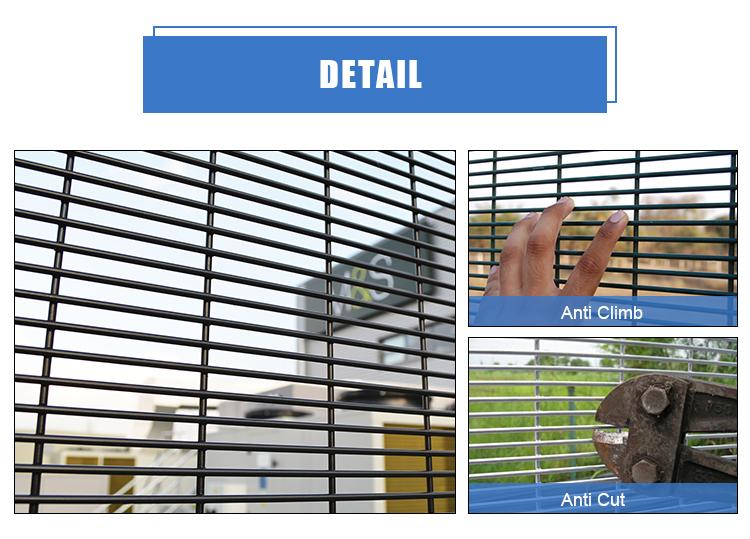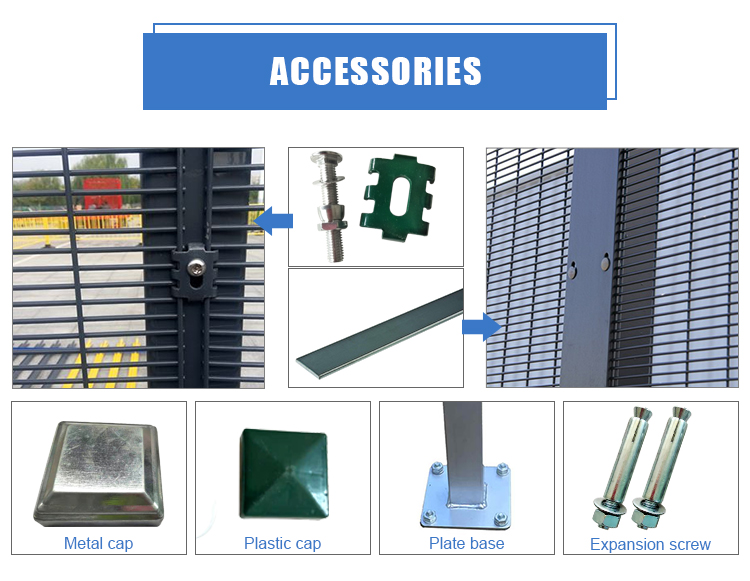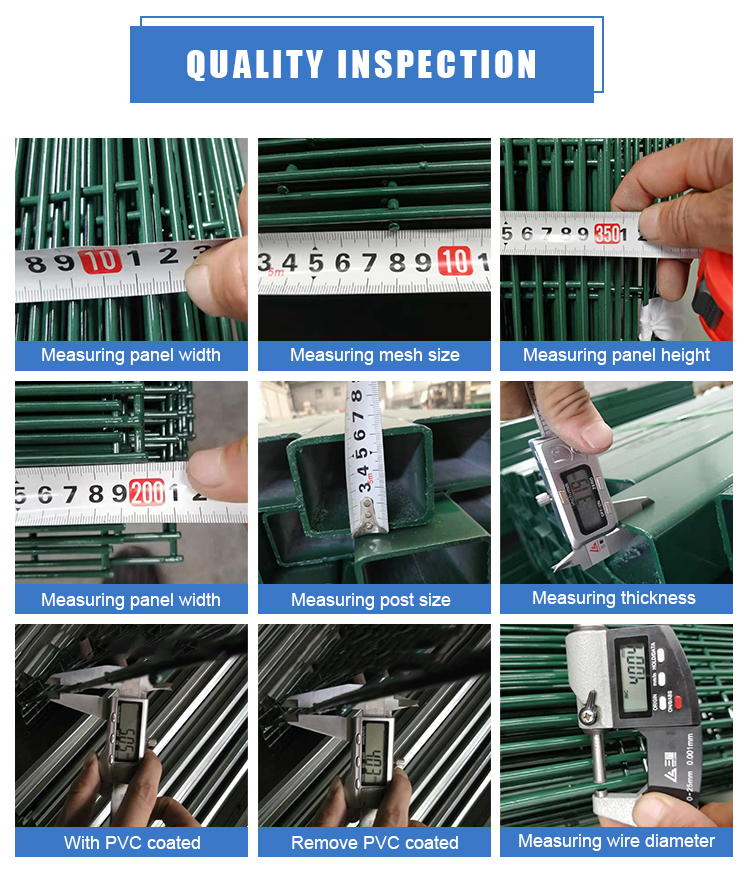 1.Are you the manufacturer?
Yes,we are the perfessional manufacturer of wire mesh,fence,wedled wire mesh,barded wire,etc in China.
2.How can you guarantee your goods' quality?
We have strict quality control system,like:
a.Raw material inspection and ordering
b.Manufacturing process control
c.End products inspection
d.Package and loading damage checking and solving
e.Customers feedback and products improvements
3.Can you guarantee the deivery time?
Timely transport,ensure delivery time
4.Can you make samples or customer made products?
Of course, small free sample will be available if customers require.
Customer made goods will also available according to customer's detail drawings.
5.Are you cheaper than cpmpetitoers?
We have a direct supply chain from manufacturing facility direct to you,ensuring we keep costs down and supply at the lowest price.This is supported with our pricing guarantee.What's more,we supply directly,no agents or second level sales by middle men.